The NEX features an ultra-view display with a screen size of 6.59" which has an aspect ratio of 19.3:9. The NEX features a staggering screen-to-body ratio of 91.24% and uses hidden sensors to ensure that the display is the only thing that the user sees. It uses a feature which VIVO likes to call as sound casting technology for sound output during calls. It comes with Energy UI which is a lot like every other Chinese custom ROMs and is a lot like iOS in terms of looks.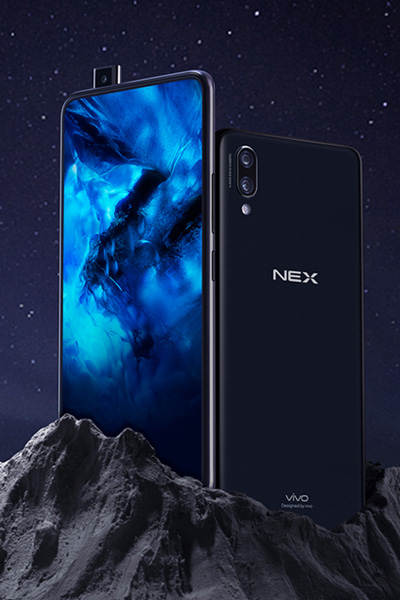 The NEX also comes with VIVO's 3rd generation in-display fingerprint scanning technology. The front camera is housed in a module which can come upwards of the top area of the phone whenever it is needed to be used similar to a periscope. VIVO also unveiled the new "Jovi" voice assistant alongside the smartphone and the phone also has a dedicated button to trigger Jovi. It also has an improved sound system meant for gaming. As far as the specs are concerned, it features a Qualcomm Snapdragon 845 for the NEX Ultimate and Qualcomm Snapdragon 710 for the NEX. All of this is backed up by a 4000 mah battery. (imagesource - mspoweruser)
Talking about the cameras, the NEX features an IMX 363 sensor with dual 12MP cameras on the back. The pixel size is reasonably big at 1.4microns and it also features 4 axis OIS.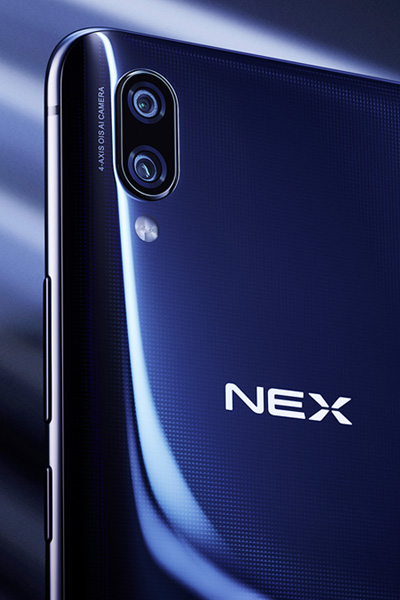 For all the audio lovers, the phone comes with a hi-fi v1 chip inbuilt which will improve the sound output. NEX will be available in 6GB RAM with 128GB ROM for about 3898 CNY,the NEX Ultimate will be available with - 8GB RAM with 128GB ROM for 4498 CNY and 8GB RAM with 256GB ROM for about 4998 CNY.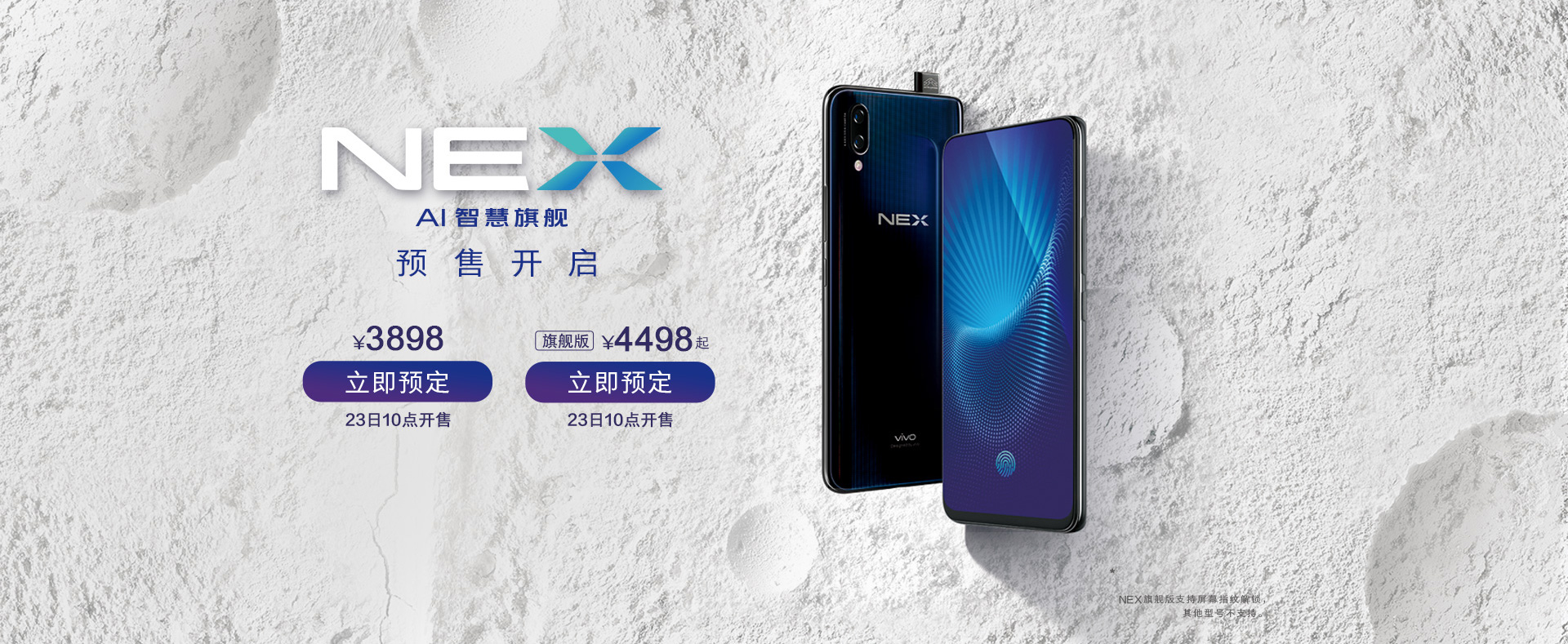 Let's hope that the NEX makes it to India for a price tag of around 40,000-45,000 INR. If it does, it will bring really tough competition for Samsung and Oneplus in that price territory. Do let us know, as to what your opninions are about the NEX in the comments below. (image source - VIVO)
Product Launches