My smartphones throwback
Well, this is going to be an interesting article (at least I had a lot of fun writing this article), as I'll be talking about all the phones and smartphones which I've used to date. Spoiler alert – I've used quite a bit of them and of very varied kind.
Micromax Q3 ezpad
My first phone ever wasn't a smartphone, it was a QWERTY keypad based feature phone, which probably was inspired by the Blackberry Bold as it was all the rage back then. I used the Q3 for about 14 months around the year 2011. It had a very underwhelming design and people often took it for a Blackberry, as far as I can recall, it came with a leather pouch inside the box to make it look premium when kept inside the case (again, inspired by Blackberry). It had a 2.4" TFT panel, QWERTY keypad which Micromax called as ezpad (I guess they called it so because it made the typing experience easy), a 2 MP camera which was of potato quality to say the least. It had a removable back cover, removable battery, dual sim slots and a micro SD card slot. Back then, Micromax was king of the market, recently they haven't been doing well, which is sad as a couple of years back they were ruling the market. (image source - gsmarena)
Samsung Galaxy S Duos
I got the S Duos on 21st December, 2012 and yes I still remember the date as it was my first ever smartphone. I got it for Rs. 16800 and was very excited about it. I still remember that I opened the box as soon as I got it in the store itself out of excitement. This phone featured a 4" qHD 800p x 480p display, had a single core 1 GHz processor and came with 768MB of RAM. It also featured a 5MP back and a VGA front camera. Overall, as this was my first smartphone my experiences with it were quite good initially, back then Samsung's UI was called as Touch wiz and it used to be a very heavy skin on top of Android, given the seemingly entry level nature of the phone, It stared to lag and face issues rather quickly. Apps would crash, memory management wasn't the best, but overall it got the job done. Sadly, Samsung hasn't been doing well in the entry level smartphone range and continues to struggle and face tough competition from Chinese rivals. The S Duos is very close to my heart as it was my first ever smartphone. I remember making a gaming review for this phone and uploading it to YouTube and that video got more than 100K views, which I am really proud of. (image source - tech and we)
Samsung Galaxy SIII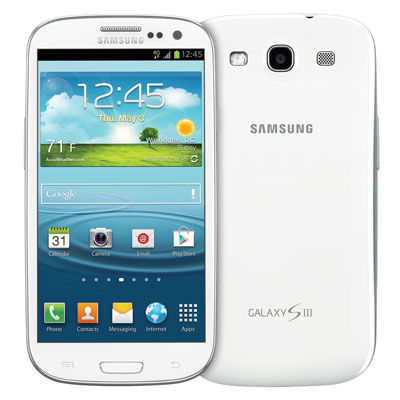 I got the SIII on 14th April, 2014, right around the time when the Galaxy S5 was about to be available. I looked at other options then, the best option I had was the moto X, but sadly it wasn't available at the time when I had to get a phone. I got the SIII for about 23,600 Rupees, and it was the first time when I was ever going to use a flagship smartphone (albeit an old one at that), so I was super excited about it. As soon as I opened the box, I was delighted, back in the day 4.8" screen was still considered really big, that glossy white plastic, AMOLED screen, great camera, I was in love instantly. The software was one of the only thing which left a lot to be desired, Touch wiz (now called as the Samsung UX) back then was loaded with features and given the SIII came with 1 GB of RAM, it sometimes became a bit difficult for the phone to handle all the features. The phone was way ahead of its time, and it made what Samsung is today. The Galaxy S4 and the Galaxy S5 were based completely on the design of the Galaxy SIII. Even the Galaxy Note devices were based on the Galaxy SIII. The SIII in every way was legendary, as it shaped Samsung's future and made them what they are today. (image source - samsung) I made a throwback video to the Galaxy SIII which you can watch on my YouTube channel right here -
Xiaomi Redmi 2
For a month, after using the Galaxy SIII for about 2 years, I used the Redmi 2, as the SIII started to show its age, and it started to lag a lot. My experience with the Redmi 2 was surprisingly good. At launch the phone was selling for about 6000 Rupees for the 1GB RAM and 16GB ROM model and that was the one which I had. The screen quality, build quality, battery life were all average however the camera was really good considering the price at which it was being sold. I had decided that I'll be getting the OnePlus 3, so I was waiting for it to launch. (image source - mobile price in bangladesh)
OnePlus 3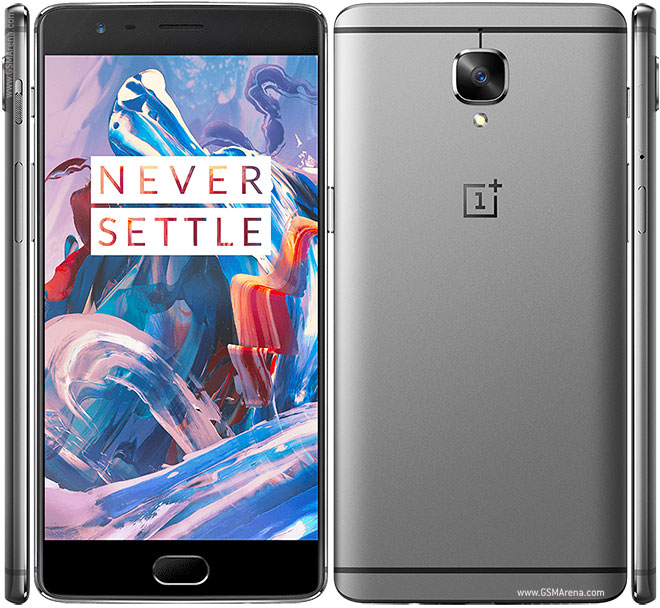 I got the OnePlus 3 within 2 weeks of its launch in India, I ordered the phone on 28th June, 2016 and I was really pumped to use it, as it was a true blue flagship phone for the year 2016. I still remember the day when the Amazon delivery guy delivered the phone to my house. Talking about my experience with the device, it was absolutely amazing, the build quality, the software (thanks to stock like oxygen OS), the camera (not the best, but quite good for 28,000 Rupees). I still miss using the OnePlus 3, and I wish that the Galaxy S8 (my current daily driver) came with OxygenOS. The feel of the cold metal, the wonderful sound output from the 3.5 mm headphone jack, the AMLOED screen (5.5" FullHD). It was a great device overall and it still remains one of the best phones which I have ever used. (image source - gsmarena)
Xiaomi Redmi Note 3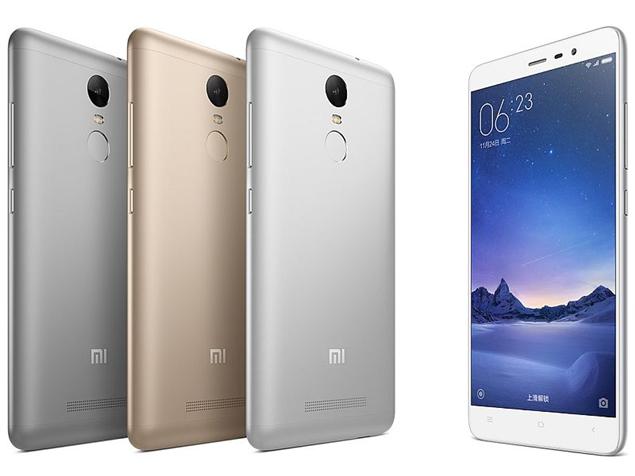 I never really wanted to use the Redmi Note 3, but I did and I loved some of the aspects. I mainly used it as a Wi-Fi hotspot for Reliance Jio. Given the fact that it had a massive battery around 4000mah, it lasted for more than a day easily. For 12,000 Rupees the screen quality (as it was full HD) and the performance (Snapdragon 650) were never seen before in the industry. I never really used it's camera to click pictures which I would use anywhere and it probably was the weakest aspect of the phone. Overall, the Redmi note 3 was a great smartphone for the price, and it's apparent when you see so many Redmi note 3 devices all around. (image source - gadgetsNDTV)
Google Nexus 5X
I have been using the Nexus 5X as my secondary phone for a little over a year now, and even before that I did use the Nexus 5X on and off for quite a while. The camera quality was the key feature here which has me coming back to it as the secondary phone of my choice. I have used it to film numerous videos on my YouTube channel. Overall the phone was decent as it runs on stock Android, and even though it is more than 2 years old, it still receives official security patches over OTA thanks hugely to the Nexus program. I really wish Google made more such phones, which have great cameras and stock android with a midrange price tag, according to some leaks a midrange pixel is around the corner, so fingers crossed.(image source - smartworld Kenya)
Samsung Galaxy S8
Coming to my current primary phone of choice, the Samsung Galaxy S8. I have been using the S8 since October 2017 and continue to use it as my daily driver. This phone has made me reconsider the stand I had towards Samsung phones in general. The camera quality, the build quality, the display are (even today) one of the best of any smartphone in the market. Certain aspects like the battery and the software are nothing to be fond of. Samsung has come a long way in terms of software from Touch wiz to Samsung UX, but I still feel that Samsung can do so much better. I really love the S8 a lot and would easily recommend it today to anyone as it is currently selling for about 38000 Rupees which puts it as a rival to the newly released OnePlus 6. I would still choose the S8 mainly because of the build, display and the camera quality as I already mentioned. (image source - amaysim devices)
So these were the smart/phones which I have used in my entire life till now. As you may have noticed that I haven't talked about the specifications of the higher end devices which I have used as personally I feel that the experience is what counts and not the specs. For lower end devices though, specs do matter and I have discussed the specs for such devices. I would love to hear the phones which you have used and how your experience was. Do let us know in the comments below. Thanks a lot for taking time out to read our article.
Miscellaneous