It's that time of the year again when leaks start to pour in for the next Samsung Galaxy Note device, and this year it's time for the Note 9. Steve H, a famous leakster who is popularly known as onleaks (his twitter handle) in collaboration with 91mobiles has leaked the CAD factory based renders of the upcoming Device.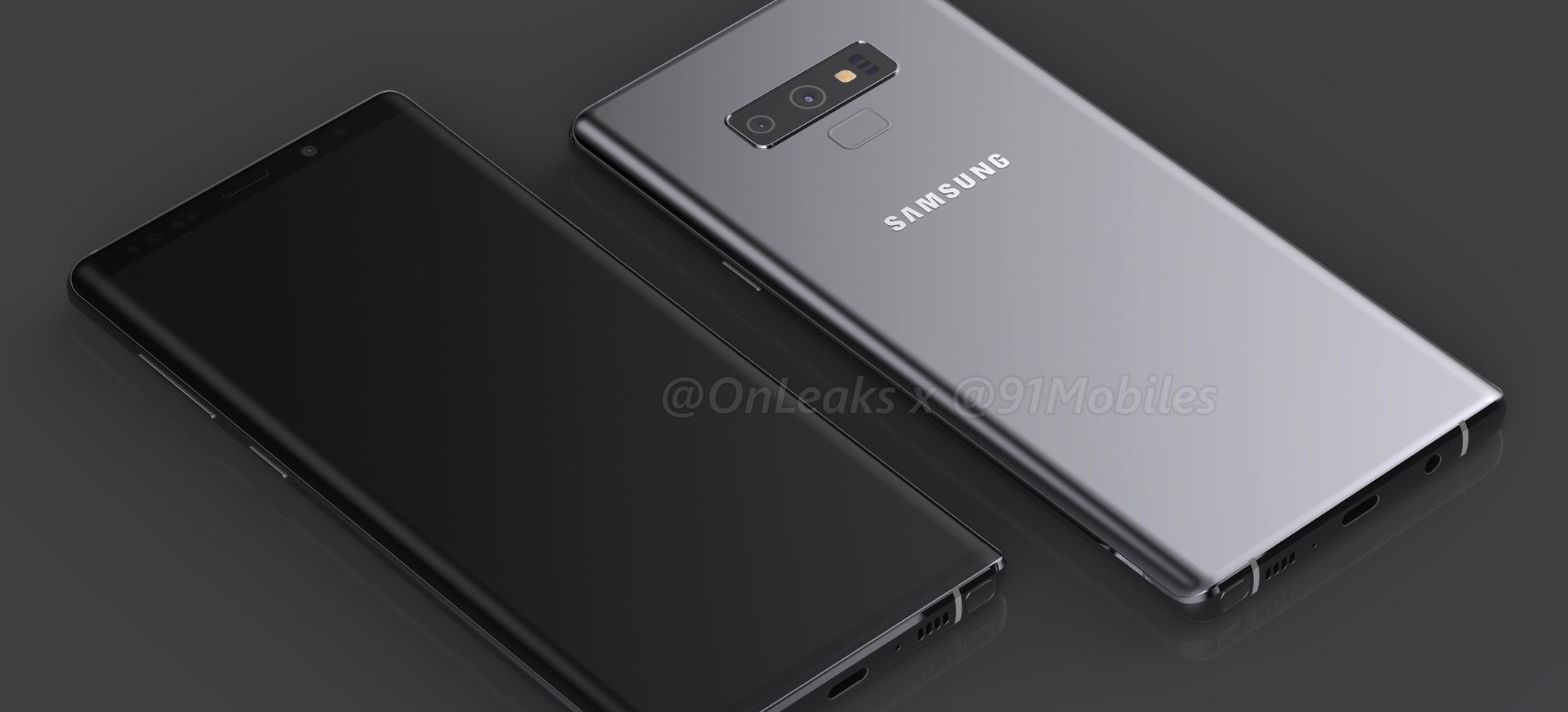 You can take a look at more pictures and a video here which shows the CAD factory renders in a 360 degree video.
If you like the Note 8's design, then probably you will love the Note 9's design. Samsung has heard its customers and has finally moved the fingerprint sensor's position from beside the camera to below it so that reachability is easier. Apart from that, without close inspection other changes are very hard to notice in the hardware. Talking about changes, Samsung may implement similar changes to the Note 9 what it made to the S9 when compared to the S8, like using a single larger grill for the bottom firing speaker, a speaker in the in-call speaker and overall improved sides which will further help with handling of such a big phone in a single hand. We can't really talk much about screen, battery and cameras at this point as nothing has leaked out in clarity yet.
The Note 9 is expected to be unveiled by Samsung towards the later part of August or early September. As far as the specs are concerned we know that it'll be carrying a lot of stuff from the S9 plus. The processor should be the Qualcomm Snapdragon 845 or the Exynos 9810 and it should come in 64/128/256 GB storage configurations and will at least have 6 GB RAM. As far as the camera is concerned, it'll have a dual camera as can be seen from the images for sure. The optics are not known at this moment, but the cameras will be better than the S9 plus for sure which already has an excellent camera to say the least. ( image source - androidcentral )
Other standard Note features like the S-pen, iris scanning, face unlock, heart rate sensor along with other standard flagship Samsung features are also expected. I personally feel that Samsung is making a mistake by reusing the design again and again. We've been seeing such a design on Samsung flagships for almost 2 years now, which started with the Galaxy S8. Samsung should consider changing the design but probably they are following the phrase "if it ain't broken, no need to fix it".
You can follow Steve H. (Onleaks) here.